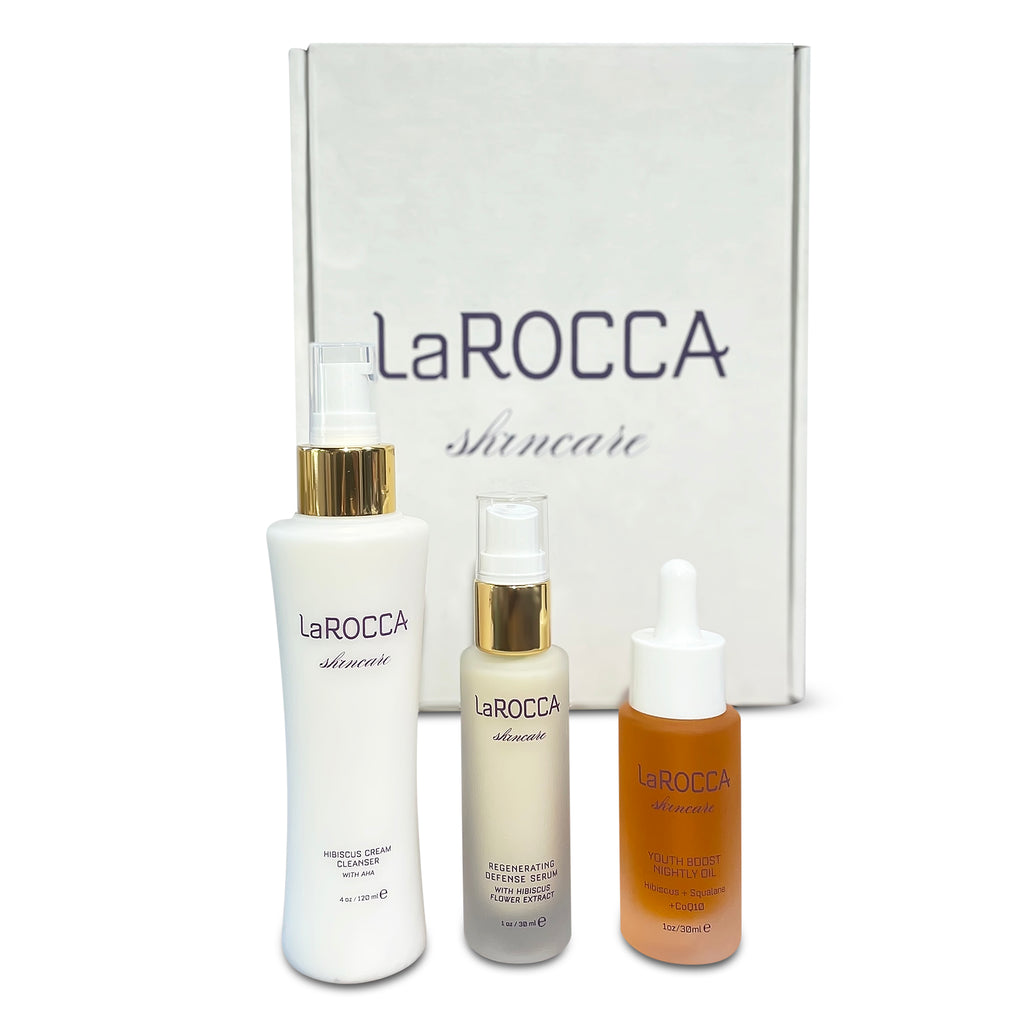 $120.00
Day and Night Trio
The Day and Night Trio consists of our: 
Hibiscus Cream Cleanser
Perfect for all skin types.
Hibiscus Cream Cleanser breaks the surface tension and forces water into the skin, allowing it to and remove the dirt and oils beyond your skin surface.
The flowers of the Hibiscus have anti-oxidant properties and inhibit elastin degradation, helping to maintain the skin's elasticity and thereby offering anti-aging effects. Known for its skin conditioning properties it is beneficial in skin care products.
Regenerating Defense Serum
A breakthrough serum that helps visibly reduces the already existing signs of aging. The precise combination of the most potent anti-oxidants, including hibiscus flower, resveratrol and white mulberry work in synergy to address the different aspects of oxidization for maximum effects. Powerful peptides and hyaluronic acid help promote collagen synthesis and plump the dermis for smoother, firmer-looking skin. Results are improved skin elasticity and brightness, decrease in wrinkles and dark spots, giving you a more youthful-looking complexion.
Youth Boost Nightly Oil
A beautiful bright orange nightly treatment oil packed full of antioxidants that minimizes the appearance of dark spots and discoloration as it soothes and nurtures. Cold-pressed hibiscus seed oil restores radiance to the skin.

Has a slight scent of a blend rose and jasmine.